The WHSF/Mexican Fiesta will, unfortunately, be postponing the event Viva MKE Tour that was going to take place on August 28th and 29th, 2020 as a result of the increase of cases of Covid-19 throughout our city.
Our priorities remain the same, maintaining the health and safety of all guests, volunteers, and staff. We remained hopeful that with the proper health protocols in place we could execute a fun and safe event but eventually had to come to the hard conclusion to postpone. We are saddened by the fact of not being able to celebrate our culture and city together, physically, but we are excited to see how we can all come together as a community in other ways.
Thank you,
WHSF/Mexican Fiesta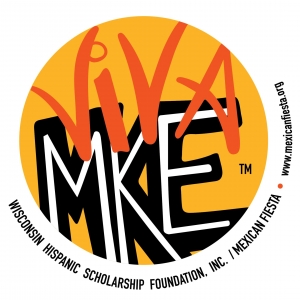 Welcome to the Viva MKE Tour!
Where you will enjoy the beauty of our culture while supporting local Hispanic businesses.
Mexican Fiesta wants to be part of the initiative to reactivate and stimulate the economy by hosting this event locally. Viva MKE guests will have the opportunity to be a part of our traditions, embrace our culture, food, music, and community and give an opportunity for small businesses to expose their products and services to a new and eager market.
Viva MKE Tour information: 
Dates: TO BE ANNOUNCED SOON
Each tour is approx. 1 hour and 30 minutes long.
Meeting points:
Zócalo | 636 S 6th St, Milwaukee, WI 53204

Oscar's Pub & Grill | 1712 W Pierce St, Milwaukee, WI 53204

Fiesta Cafe | 1407 S 1st St, Milwaukee, WI 53204
All safety precautions will be followed. Guests must be at least 21 years old, ID will be checked upon arrival. 
NO refunds will be available.  
Tour ticket
Tour access
Tequila Tasting wristband (4 shots)
Round trip from/to meeting point
Ticket voucher to Mexican Fiesta 2021
Cultural Exhibits
The event is subject to change without prior notice. For more information call 414-383-7066.
All proceeds will benefit the Wisconsin Hispanic Scholarship Foundation, Inc.